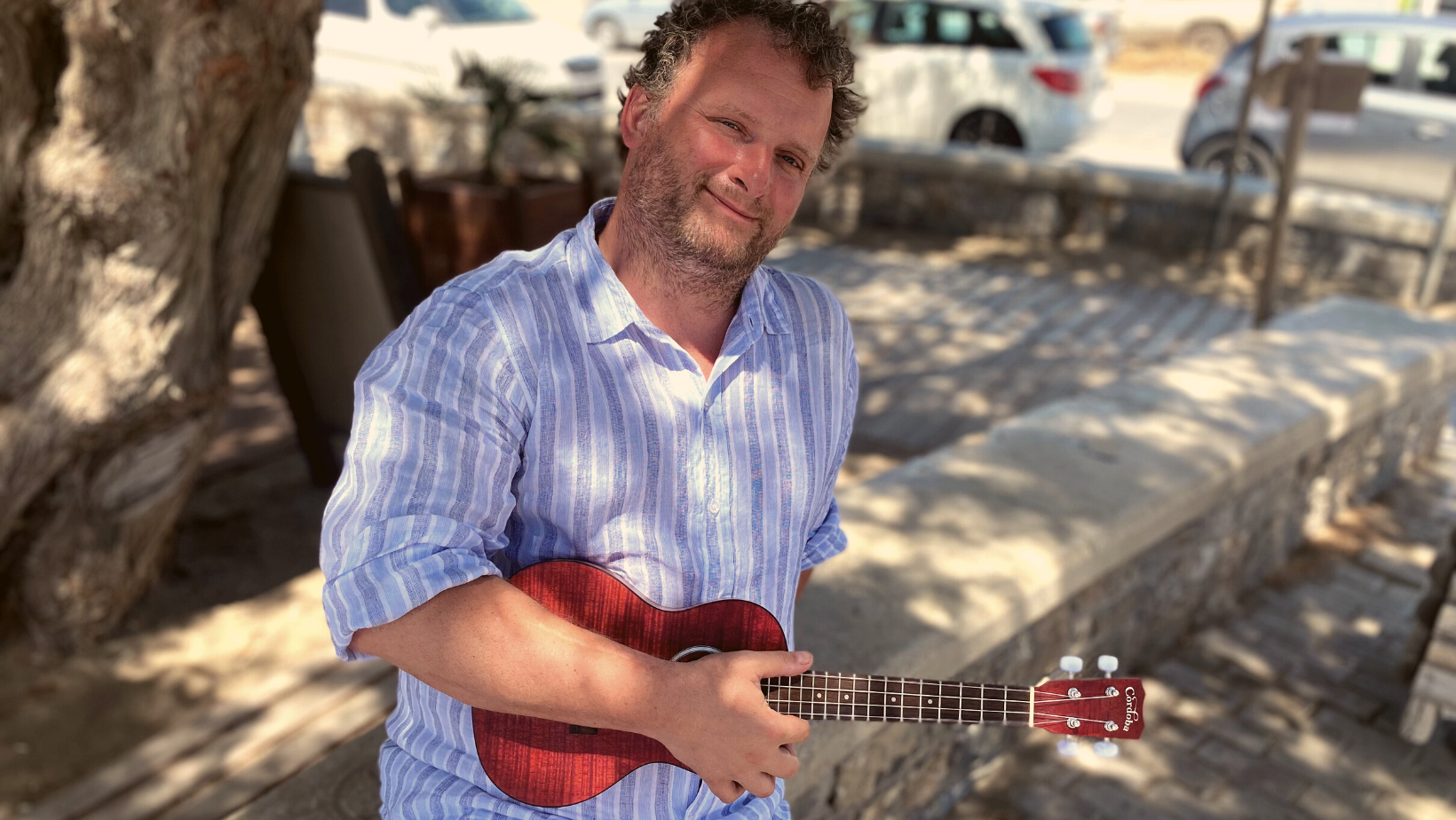 Hi, my name is Martin Ledvina. I am a passionate music lover, musician, composer and producer located in Prague, Czech Republic and Paleochora, Greece. I have dedicated my life to making music and to helping others to make it. I have been fortunate to work with the most amazing, most talented and the most successful artists in my country. During my career I have developed simple and effective strategies anyone can use to learn to play a musical instrument. But enough about me and let's talk about you.
I have three questions for you, if I may: Do you have just way too many people to play with every week? Do you follow the online courses and books you bought on regular basis? Have you always been able to attend your music lessons, because you had just nothing better to do?
No? Great! Why? Because MusicClass Livestream is what you need.
Join me every Saturday for my Livestream, and let's play some of the most beautiful tunes together. You can join the  Livestream interactively via Zoom, or just watch us in our Facebook Group, if you will.
So let's play music together and I am looking forward to e-meet you next Sunday!
Martin Ledvina, musician, music producer & composer
WORLD PREMIERE: Sunday, August 15, 2021
Honolulu Sunday @ 6am
Anchorage Sunday @ 8am
San Francisco Sunday @ 9am
Calgary Sunday @ 10am
Mexico City Sunday @ 11am
New York Sunday @ Noon
Buenos Aires Sunday @ 1pm
Reykjavik Sunday @ 4pm
London Sunday @ 5pm
Prague Sunday @ 6pm
Paleochora Sunday @ 7pm
New Delhi Sunday @ 9:30pm
Bangkok Sunday @ 11pm
Beijing Sunday @ Midnight
Register NOW to get your FREE access
NEXT MUSICCLASS LIVESTREAM STARTS IN  ➞
MusicClass Livestreams are and always will be broadcasted live for FREE. Untill the end of 2021 you will also get FREE access to the MusicClass Livestream archive ...
... but if you love what we do, you can already support us voluntarily by a monthly subscribtion here: